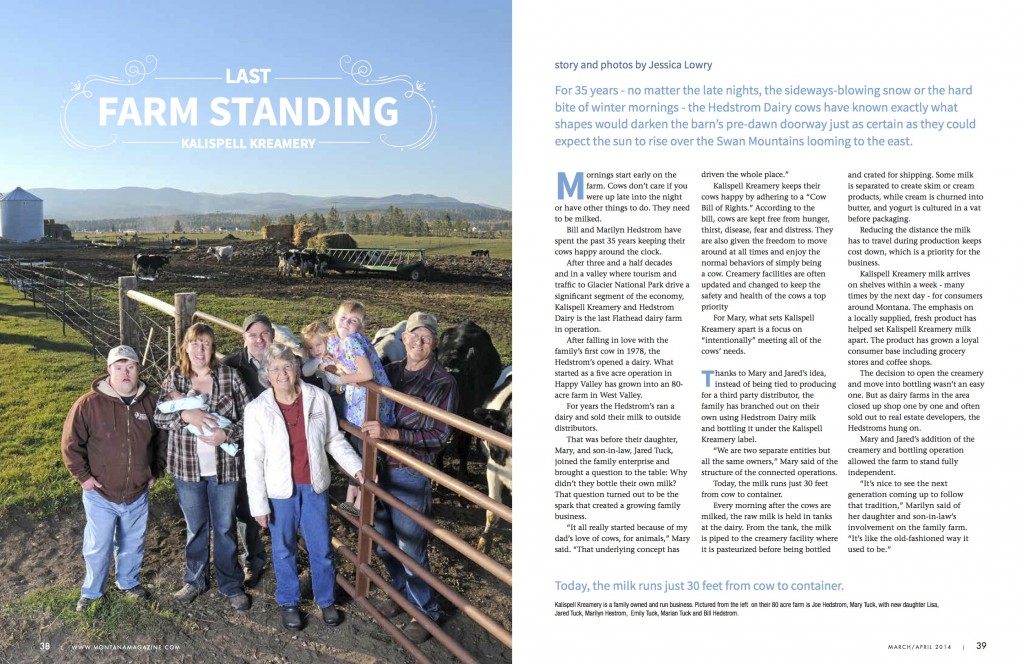 The last couple years I've started consistently covering agricultural, farm, and food stories more regularly.  From my ongoing work shooting young organic farmers to a personal project on the Serenbe community in Georgia, the nexus of food, community and agriculture has become work that pulls me back again and again.  So this past summer I was thrilled to work on this story about the last dairy farm left in Montana's Flathead Valley.  The Hedstrom and Tuck families were kind enough to let me tour their dairy farm and processing center for this piece I wrote and photographed for Montana Magazine.  The farm even adheres to a "Cow Bill of Rights" regarding the treatment of their animals.  It was a fun story to work on that allowed me to flex my writing skills a little too.
And obviously working on this story led to me and Lido making some ridiculous cow pun jokes — I'll spare you from those.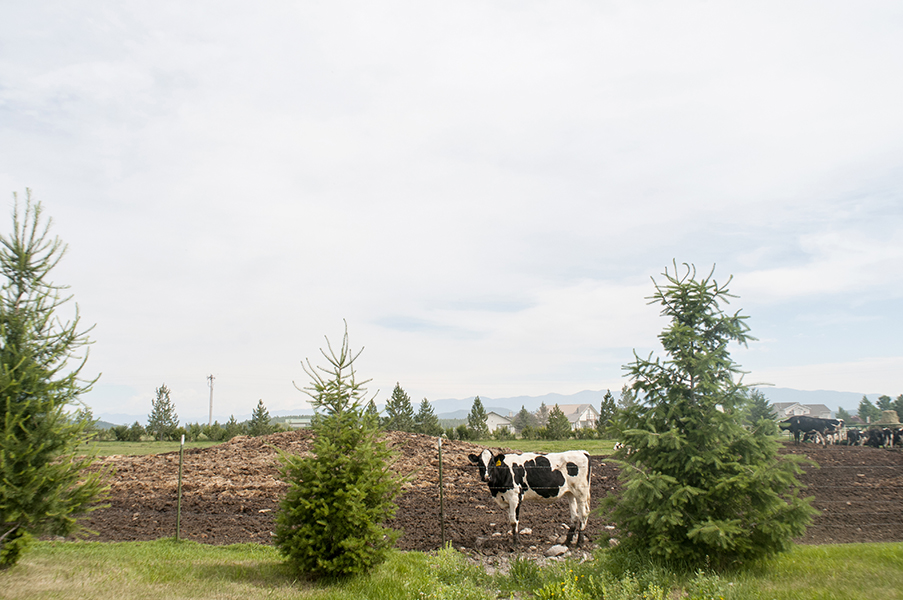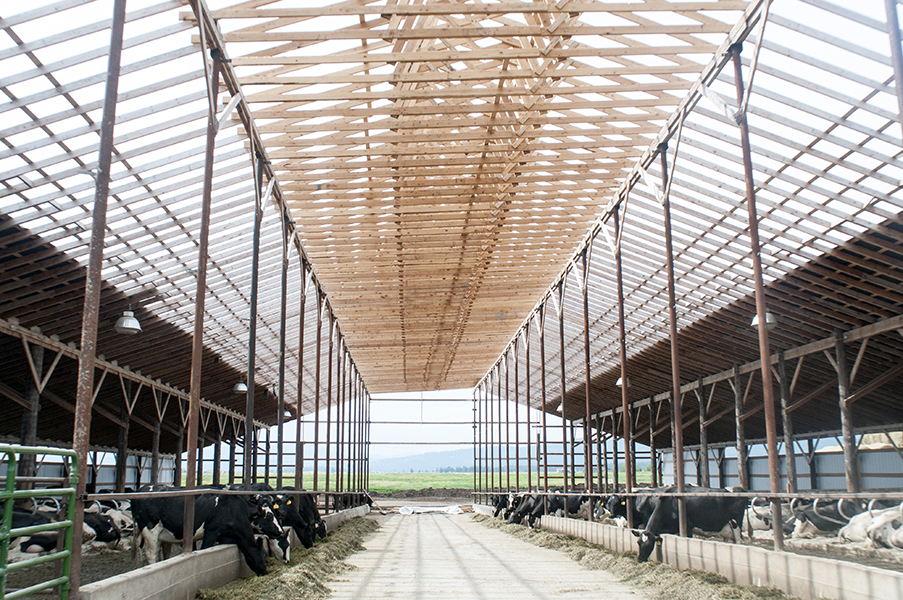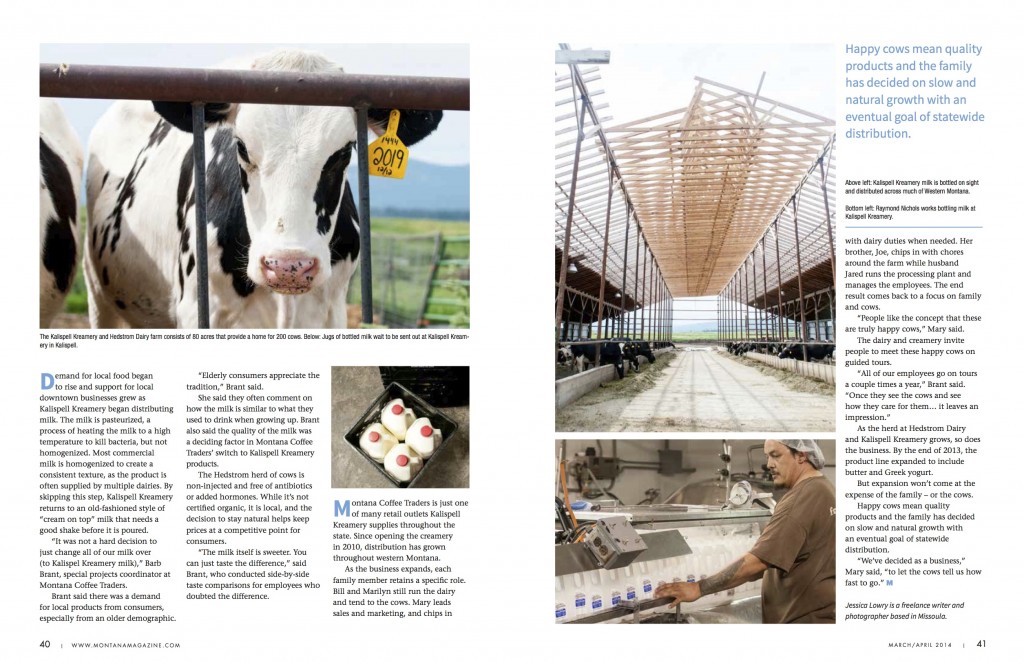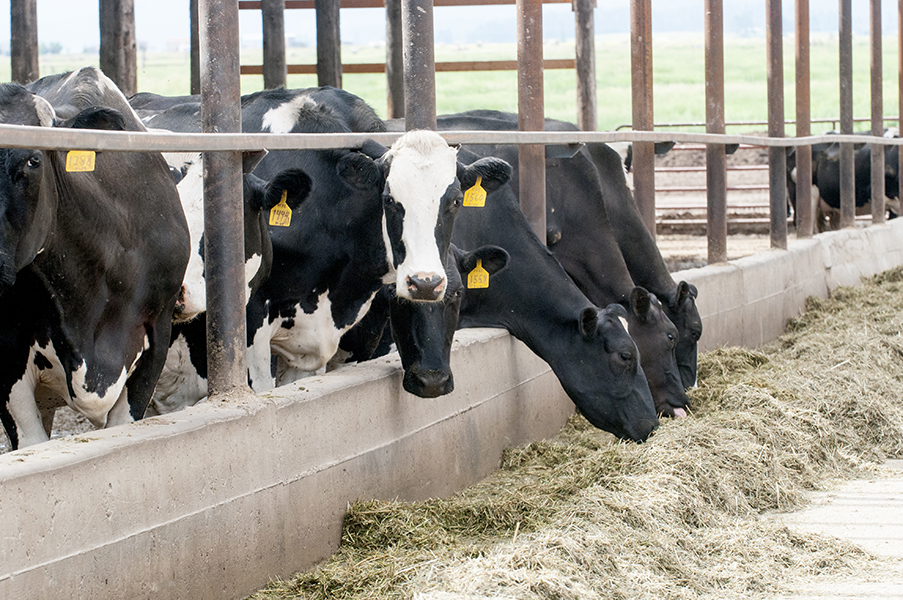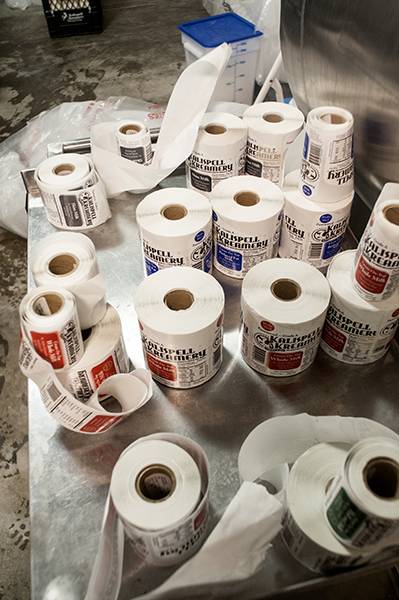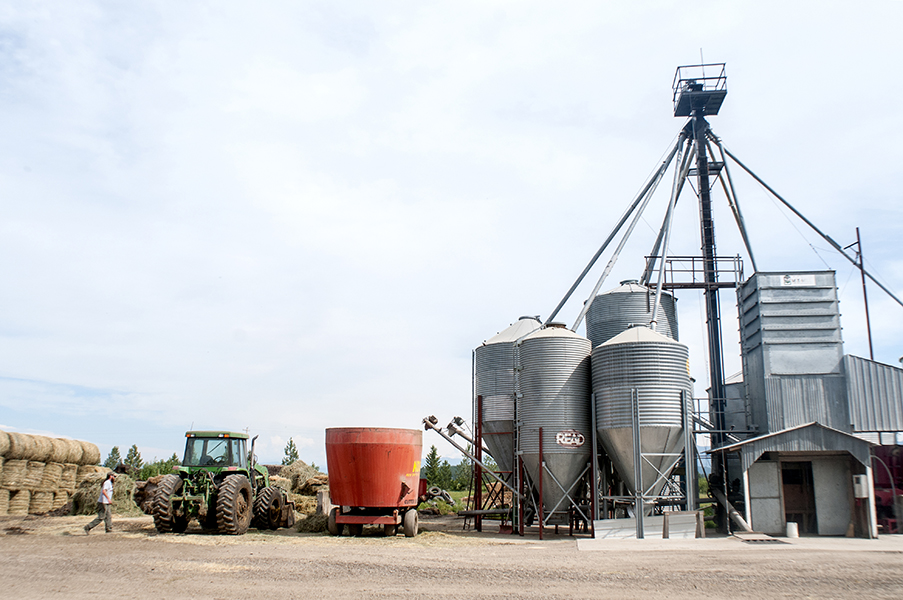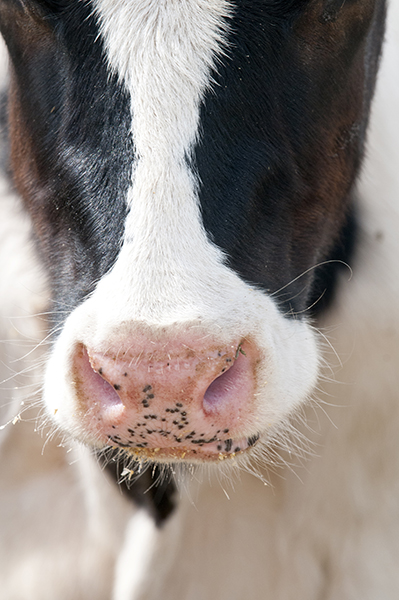 Check out the story in the current issue of Montana Magazine on stands now.  I've included a couple extra photos that didn't make the print edition here too.  Thanks to my editor Jenna for working with me on this project and to art director Megan for making everything look so pretty.  You gals rock!