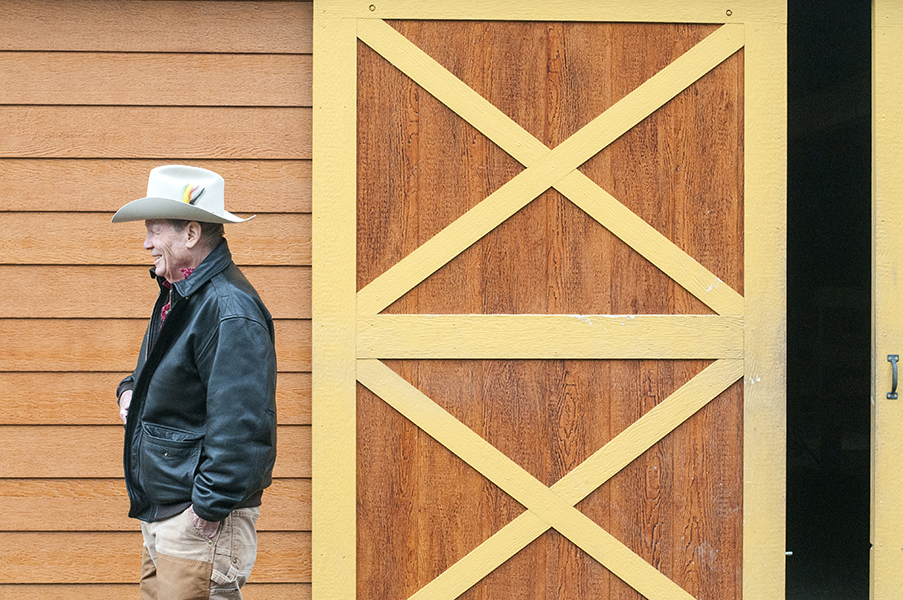 There are some assignments that, once finished, leave you feeling better than when you started.  This assignment was one of those experiences for me.  When I got the call from Poets and Writers Magazine that I would be photographing bestselling, mystery author James Lee Burke I was more than a little nervous.  He's a well known figure in the area and when we chatted on the phone I worried that I might need more time than he was going to have to make as many photos as I wanted.  As I drove down the dirt road that leads to his home in Lolo, Montana my stomach was full of butterflies.  I knocked on the door, waited, and there was no answer.  I had seen a light on round the back of the house and knew he was there so I knocked again.  No answer.  Finally, not wanting to be late, I walked around back to find Mr. Burke playing guitar in his office and singing.  That's when I knew we were going to have fun.  I knocked, he let me in, and we spent the next hour or so laughing, making photos, and talking favorite movies and books.  He told me about his time working in newspapers in the South, how much he loved people watching, and his thoughts on Hurricane Katrina.  When I left I held a small sheet of paper with his movie recommendations he had written out for me.
Sometimes photo shoots are about making a picture quickly and getting out — or creating an image to a clients exact specifications.  For me, this shoot was a gift.  It was the kind of thing that made me a photographer in the first place.  Just two people, talking about the things they love, laughing and making photos in the process.  What a treat.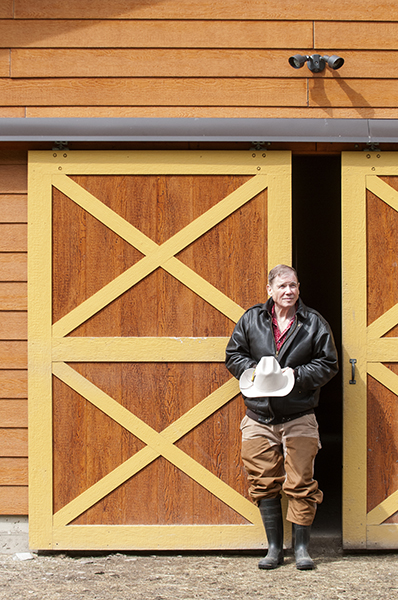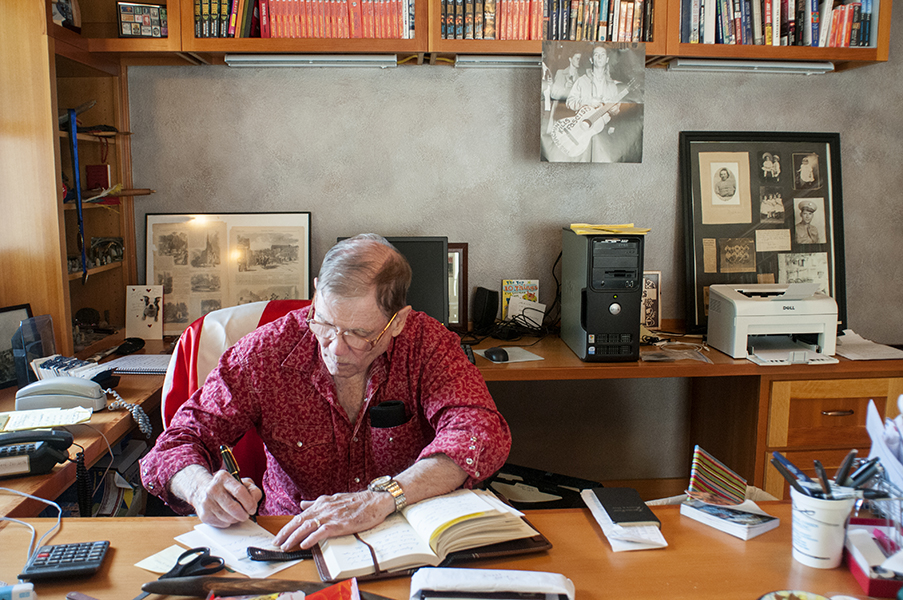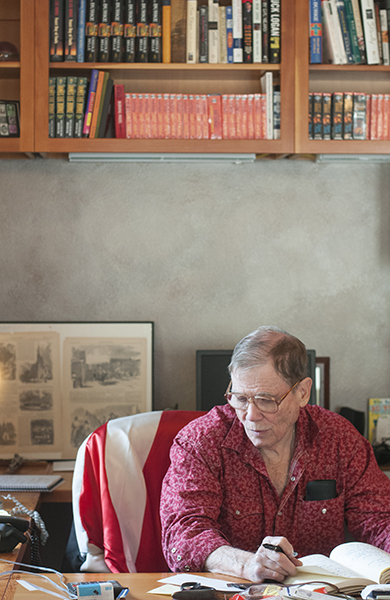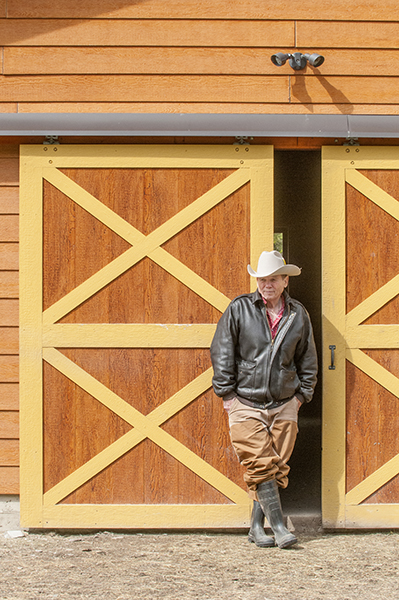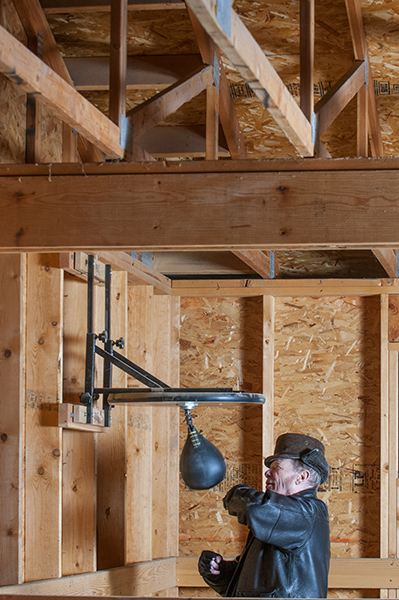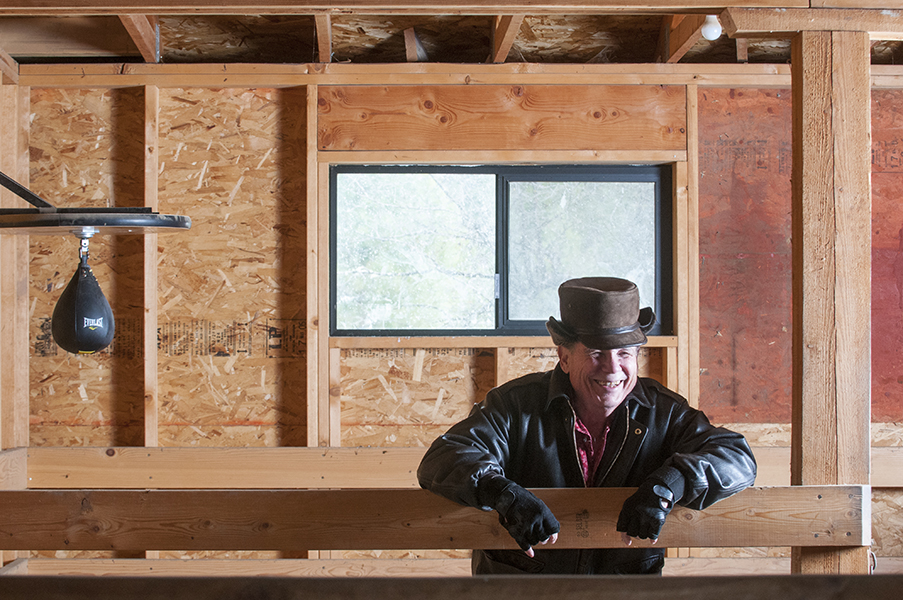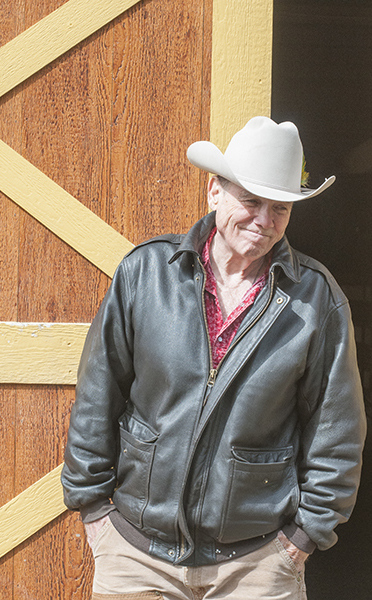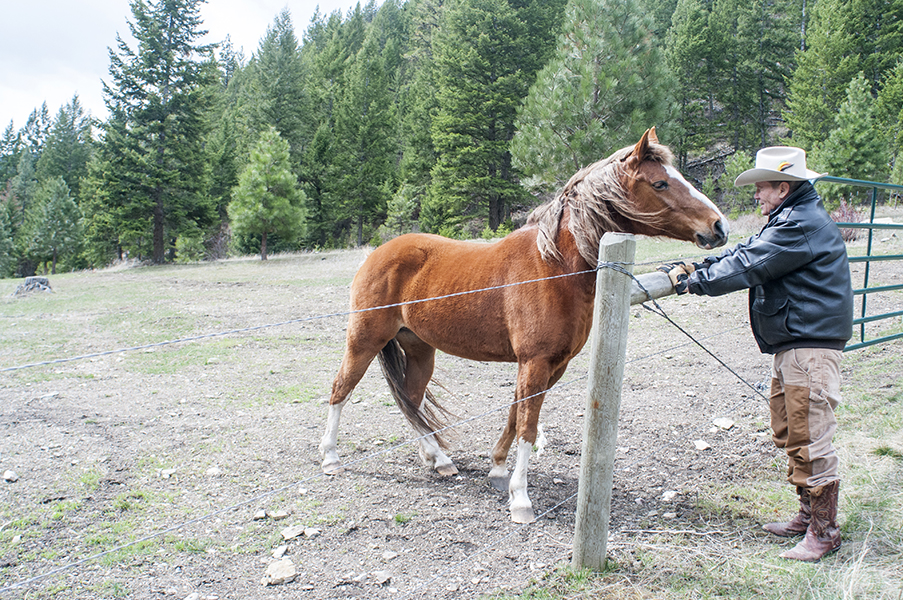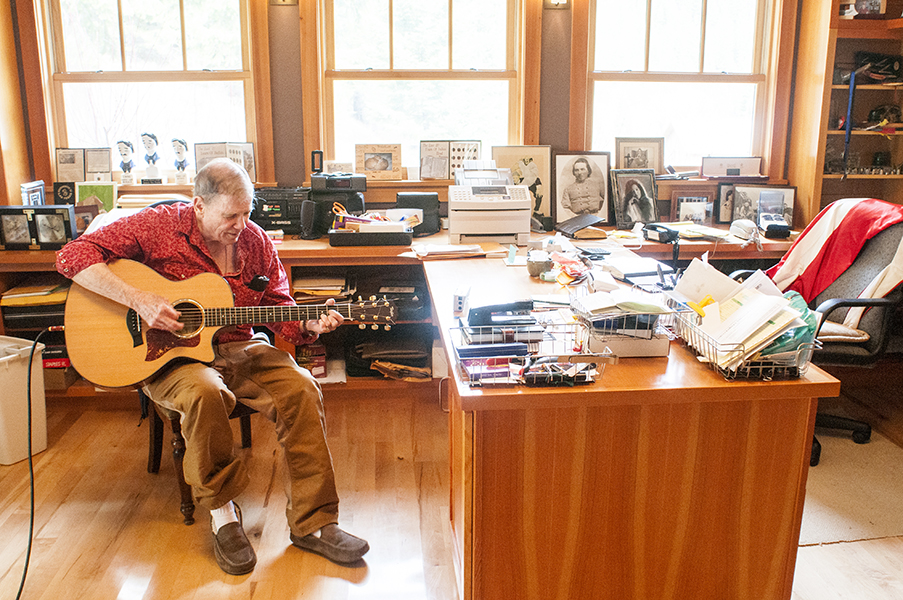 Here's part of the spread in the latest issue of Poets and Writers.  Special thanks to Art Director Murray Greenfield for doing, as always, a wonderful job.  You can see the full article in the latest edition of the magazine on stands now.