Earlier this summer I got a call from Poets and Writers magazine.  They needed a portrait of author Rick Bass at his home in Yaak, Montana.  I gladly said yes looking forward to exploring another part of Montana I'd heard so much about but not yet visited.  This would be the second time I had photographed Mr. Bass, the first time a couple years ago in Missoula for Smithsonian Magazine.
The Yaak is famously the subject of much of Rick's writing.  Driving out to his home was an adventure in itself  — with a 45 minute stop as workers guided drivers down a one lane section of road.  Then along dirt roads with markers that didn't give much a clue to your location and didn't correlate with the names locals use before I made it.  But, after a little drive down the wrong road and getting myself going back in the right direction I found the Bass property.  Beautifully surrounded by marshland and glowing in afternoon sunlight, it was a sight for road-weary eyes.  Mr. Bass was a nice as ever and we shot both in his home, on the land surrounding it, and outside his writing shed.  It was a nice afternoon and we discovered we might even be related as we both trace our roots to rural East- Tennessee.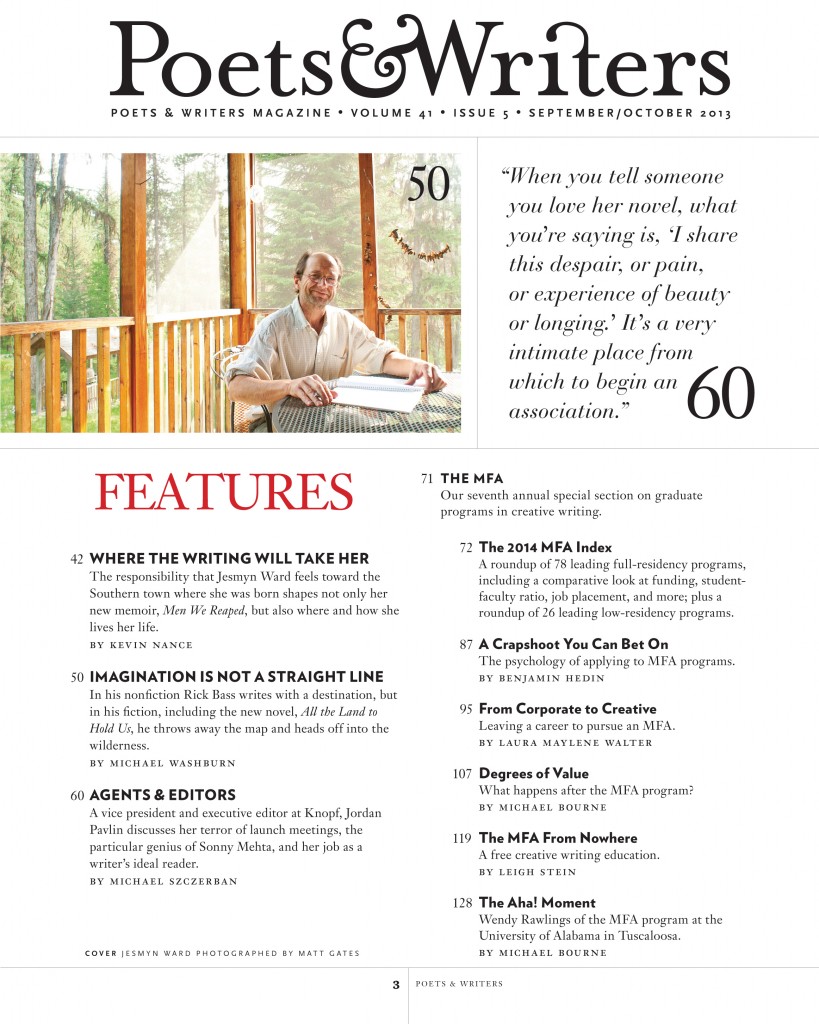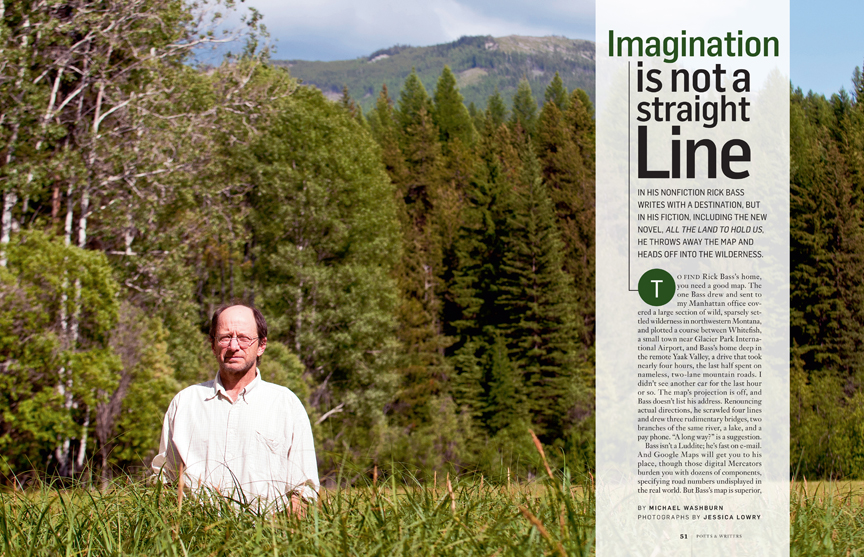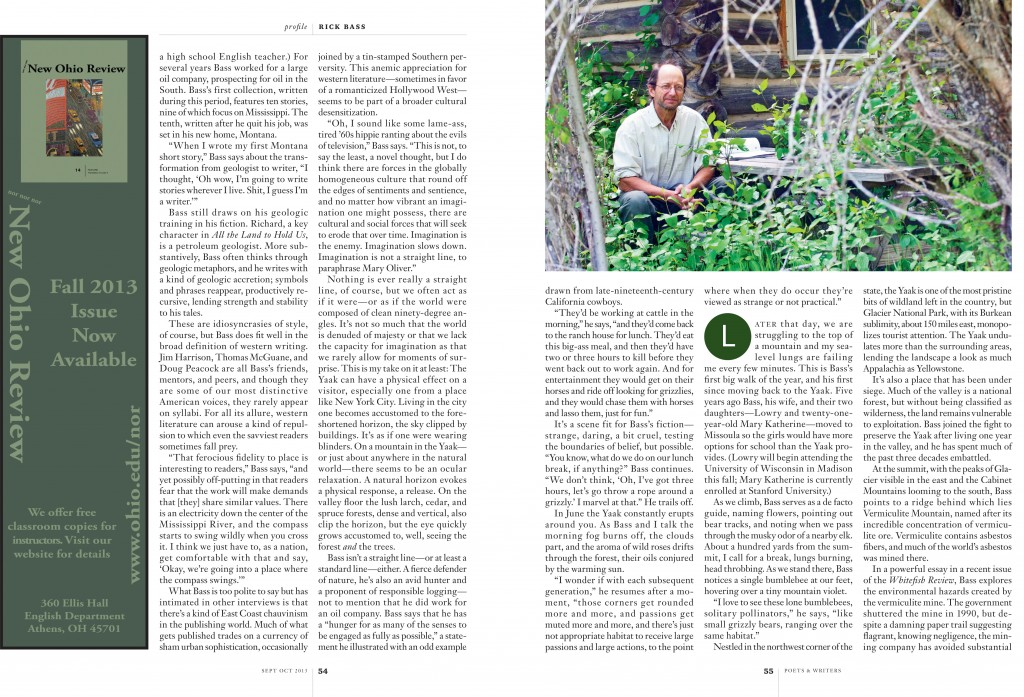 Here are a couple outtakes that didn't make the final print edition as well.
Thanks to editor Murray Greenfield for being so easy to work with and for a great assignment.  You can read this article and see the photos in the current issue of Poets and Writers magazine on stands now.